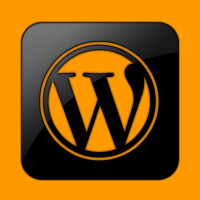 WebWorm is an affordable Web Development service that offers  Website hosting and design services  for small businesses and individuals that are looking to grow their online presence.
We also offer Social Media Services to tap into the online social networking phenomenon. Our goal is to use all of these technologies as a Web Presence Platform to grow your business !
We provide hosting on our flexible Cloud Based Storm Servers from Liquid Web,one of the most reliable data centers in the world , and the best tech support available. Our Scalable platform  allows you to grow with your business or personal needs and maintain excellent performance and security.
We are based on the west coast of the United States and accessible using email and Skype. We have years of experience installing and setting up Word Press Websites as well as dealing with our clients special needs and support issues. We have over 20 years in marketing, sales and technology related experience.
Word Press has become an extremely popular Website Platform with new features such as widgets, themes and plugins being added on a daily basis.  The WordPress platform has grown beyond simply being a blogging platform , with plugins for eCommerce , shopping carts , and payment gateway integration , there are so many options available for the small business owner or world class blogger.
Our primary focus is building your Web Presence using content creation and social media. We can customize a solution for your specific needs. If your a business owner looking to create or strengthen your web presence we can provide the solutions for you.
From domain acquisition to final site completion we can make the process seamless and affordable no matter what your budget or computer skills are, we are here to support you in your goal of having a quality web presence, not just another website on the internet, but one that can be reached through organic searches, this is our mission.
Here at WebWorm we understand that it takes hard work and integrity to build a good website , we don't make claims or promises we can't keep and we are looking for long term relationships with our clients.
[slideshow_deploy id='387′]