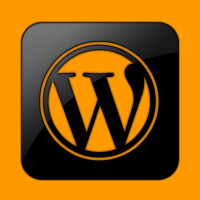 WebWorm also offers banner ads and header design services for those that already have a website , or want to add additional creatives to their existing website.
So what are creatives ?  Creatives are the common term given to ad boxes of various sizes and dimensions , you see them everywhere on websites all over the internet , they are essentially an advertisement that will include graphic images as well as text that advertises the clients products or services and by clicking on the box you are directed to a specific URL .
They are a great tool for lead generation to get people to click on the ad which will lead them to an internal web page or another website where the full sales page or additional information about the product or service can be viewed  with the goal of a purchase or a lead being generated.
WebWorm can custom design creatives for you with your logo and the verbiage you want as your mini sales pitch , you just want to peak someone's interest , you don't want too much text or graphics, just enough to make it visually interesting and to get the viewer curious enough to click on it !
The common sizes for creatives are below but we can make any size you like !  To get started click on PayPal link below and send payment and email us at  seth@webworm.biz   and let us know what size you would like  and we will get started right away !
Large Banner Ad Or Header $60 Click on PayPal Link Below
Small Banner Ad $35 Click on PayPal Link Below
Chart Below Shows the variety pf popular dimensions it does not represent actual size , actual size on screen will be larger.