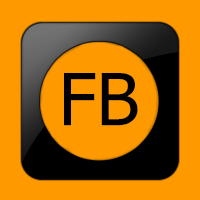 Social media sites like Facebook have become another opportunity to reach out and connect and potentially market your products and services.
WebWorm  offers Facebook and Social Media services for small businesses and individuals seeking to expand their web presence.
There are so many ways to utilize the traffic and exposure that Facebook can give your business , below are just some of the ways we can help to manage and grow your Facebook page.
• Contact current customer base promoting your Facebook Business page as well as potential new customers.
• Create postings each week about your products  or services and related topics.
• Monitor Page daily to prevent spamming and inappropriate content.
• Provide interaction and discussion with fans that have posted on your wall or commented on posts, including research as needed to answer questions.
• Generate promotional ideas to drive more traffic and "Likes" to your page.
• Research and "Like" appropriate pages (business partners, potential clients, etc).
• Forward business leads to your team (you select).
• Forward customer service issues to your team (you select).
Please contact us today and we can customize a Social Media Service that will fit your needs and your budget.