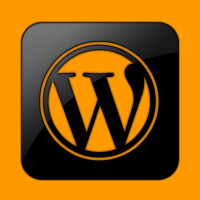 WebWorm offers what we call "Additional Services" , these are services that may not be included in any of our Website or hosting packages , so we offer them when a customer needs that extra help or assistance.
For example we do offer up to five email accounts with our WebWorm Small business Package , however you may not have the knowledge or the desire to set up your emails in outlook on your end , so we can remotely access your computer and set up your email accounts in outlook so you can begin sending and receiving emails under your new Website's Domain.
Another example is that you may want to change the header on your website , or implement  a banner ad or text ad , we offer those services as well , you can get more info on that under the Creatives section of the website.
Below is a list of some of the Additional Service we can offer , however we are not limited to this list , we are always eager to find more ways to serve our clients , click on the button below each service to purchase.
Remote Email Set Up : $59 Remotely access client's computer to set up Email Accounts on their Outlook.
Photography Work : $99  Local Areas Only , Go onsite and take pictures of business and products to use on website.
New Domain Acquisition and Set Up: $25 Purchase New Domain for Client at Godaddy and set up custom name servers  , this will be billed once a year to cover the domain renewal fees that are charged by Godaddy and all registrars.
Hourly Rate for Services : $35 This can be used for any purpose not listed above , such as detecting and cleaning viruses and Malware off a customers computer, loading software etc…
5 Hour Time Block: $150 Can Be used for any type of project .
10 Hour Time Block : $250  Can Be used for any type of project .